Posts Tagged 'House Lovers'
Primer mix con el que inauguramos House Lovers Barcelona, un nuevo concepto que te va a sorprender… en breve más info.
House en su vertiente soulful, con classicazos y remixes de un altísimo nivel. Todo esto de las manos de India Beat, desde Valencia, os aseguro que os va a sorprender, tanto por excelente selección musical como por sus mezclas, un verdadero deleite para nuestro sentidos
Espero lo disfruten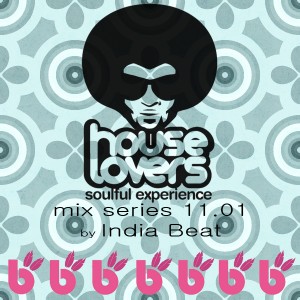 01 Miguel Migs - Check This Out
02 Soul Patrol - Keep It Country
03 Karen Ramirez - Looking For Love (Kevin Yost's Fate's Calling Remix)
04 Fred Everything & 20for7 ft Vanessa Baker - Friday (Friday Lazy Dub)
05 Quincy Jones & Booker T - Stomp (Ultimate Stomper)
06 EBTG - Driving (MAW Extended 12″ Mix)
07 Soul Khula - Musication (Soul Khula Dub)
08 Fused - Saving Mary (Sounds Of Life Dub)
09 Towa Tei - Funkin For Jamaica (Boris Dlugosch & Michi Lange's Club Mix)
10 Kenny Dope - At The Bank
11 Fish Go Deep ft Tracey K - The Cure & The Cause (Balearic Soul Dub)
12 SOM ft Barbera Mendez - Musica (NNY Funked Up Mix)
13 Kings Of Tomorrow - In The Night (Soul Vision Remix)
14 Project 54 - The Remix (TAM Fashion Mix)
Hello to Erizzo's News section. This section is under WordPress CMS platform.